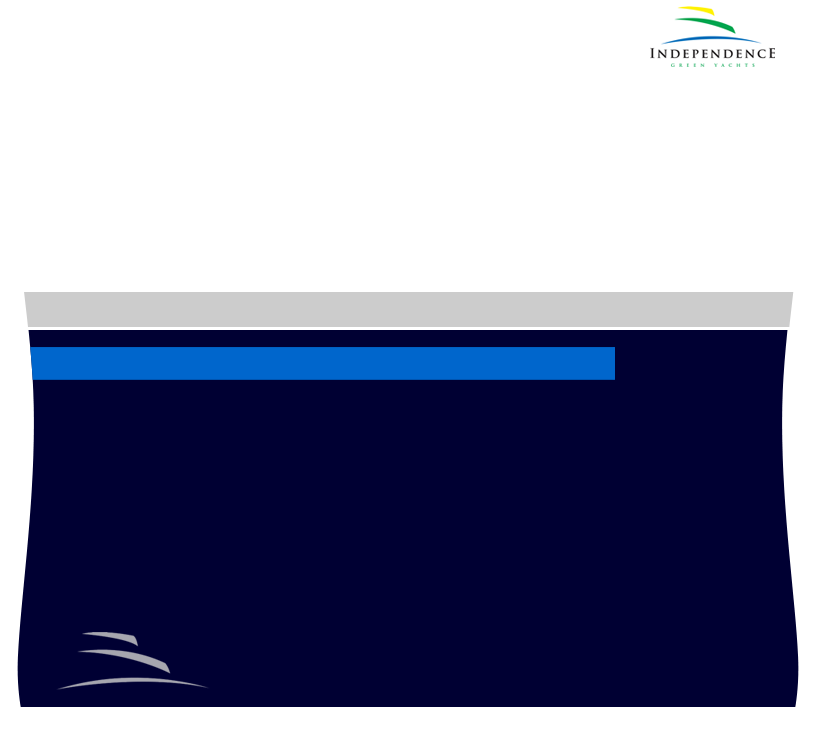 HOME
The Independence 60 is a whole new type of motor yacht that completely eliminates the use of any fossil fuels yet provides all of the creature comforts normally available on a conventionally power yacht.

It is designed from the keel up to be a self sustaining vessel which derives its power from the Sun and gives the owner the ability to cruise for extended distances at a good turn of speed in all weather conditions or remain anchored in a picturesque cove for long periods of time. The full displacement hull form is designed to be easily driven and provide a top speed that is higher than what is normally attainable for a vessel of this length. This high speed allows the owner to avoid potentially dangerous conditions if required.

The hull and superstructure material is made of aluminum that can be easily recycled at the end of useful life and all non-aluminum materials are either a renewable resource or recycled materials where ever possible.

The elimination of any internal combustion engine means there are no harmful or potentially dangerous emissions that could hurt any one of the vessel's occupants or the environment.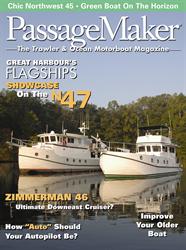 Published March 2008 Issue
-Read the article
-PassageMaker Website